Would you like to gain an overview of the qualities of contemporary violin making?
In these two volumes, you can find summarized a representative selection of 80 violin makers from all around the world. Besides the first-class photographs of the instruments and impressive portraits of the violin makers, you will find the biography of each of the violin makers in English.
This publication is designed to grant the interested reader insight into the world of contemporary violin making. It is wonderfully easy to compare the instruments with each other with regard to their sculpture. Each luthier has documented his own style with one example instrument of his own choosing, allowing viewers to identify their personal favourite and, perhaps, to decide to pay him a personal visit at his workshop.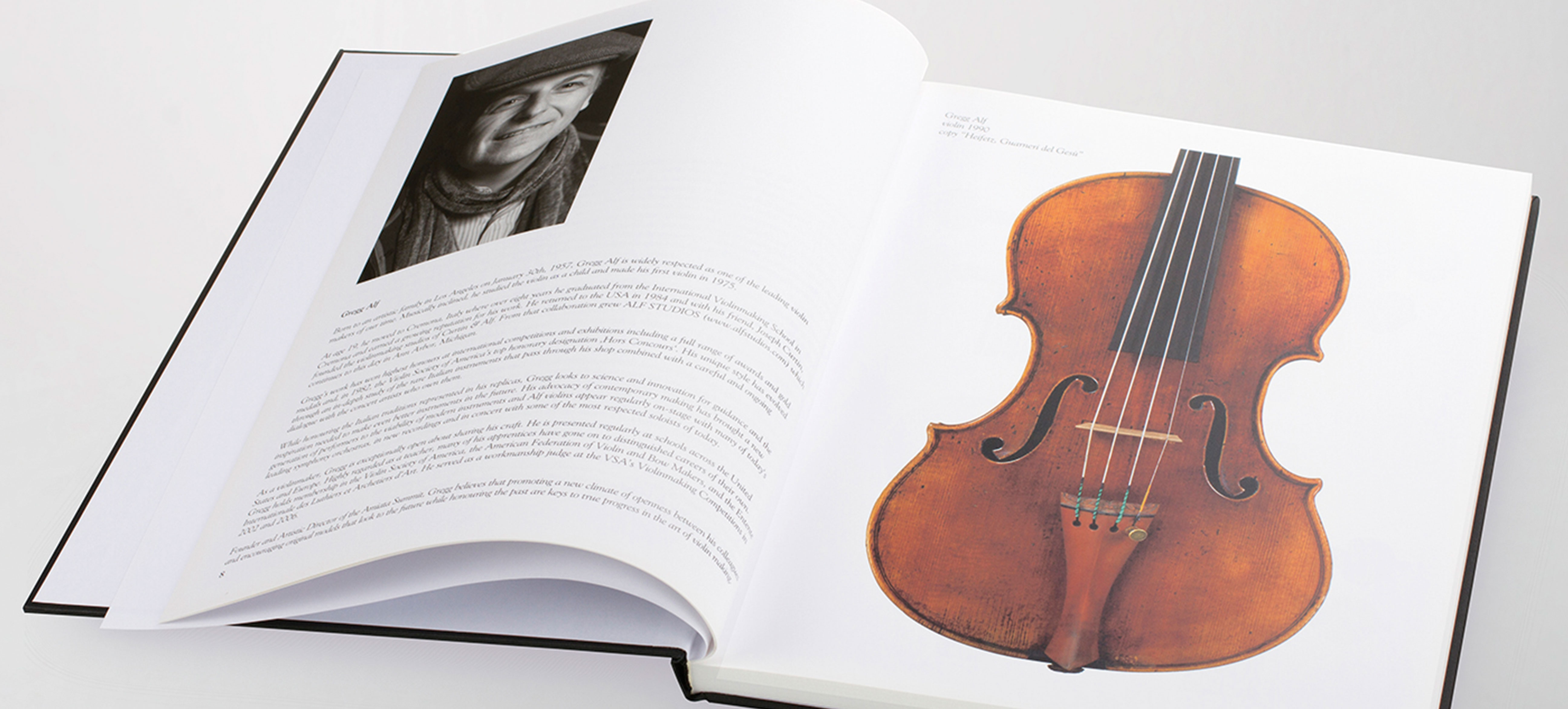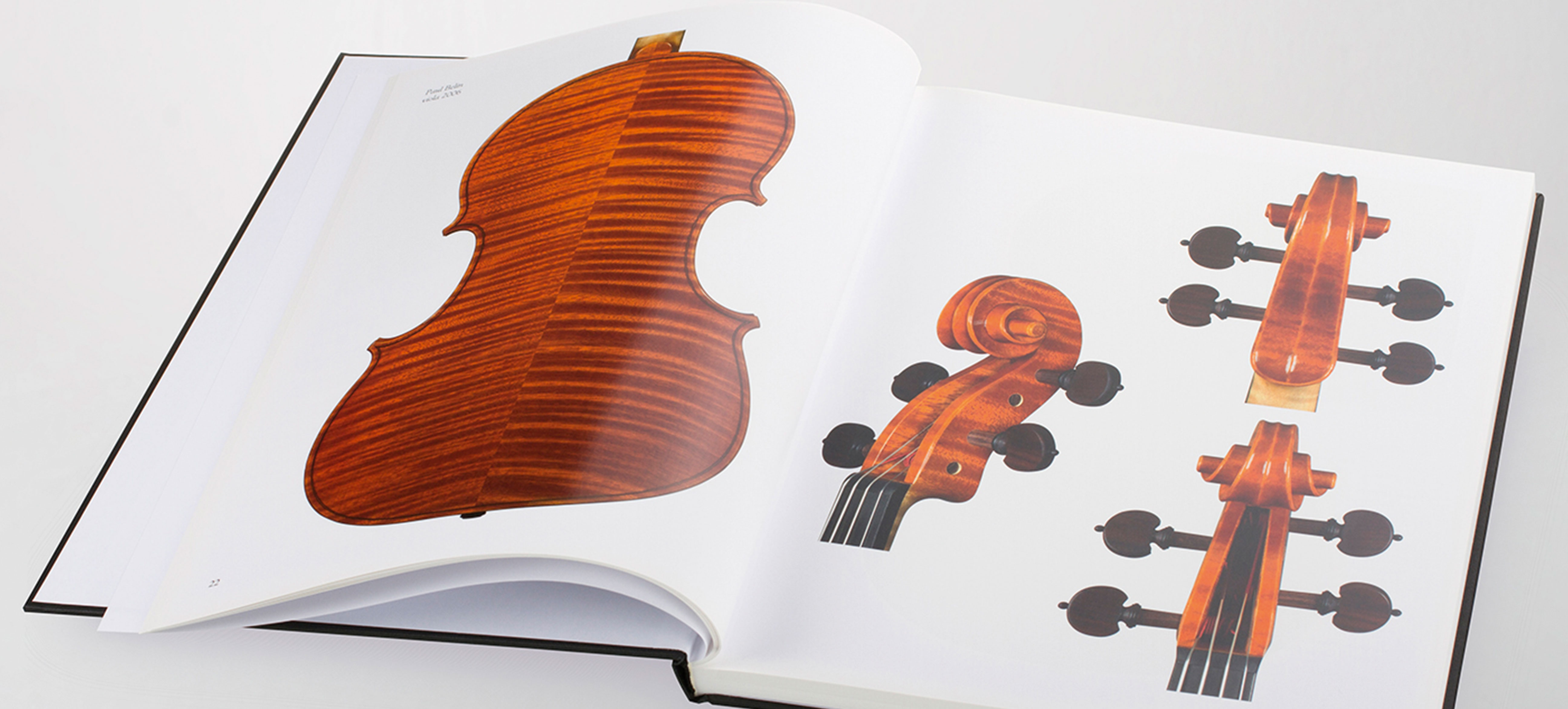 Measurement tables and addresses complete this certainly one-of-a-kind documentation. The photographs, taken by one of the world's best photographers, guarantee the highest standards in precision and colour accuracy.
Contemporary Violin Makers
Publisher: Jost Thöne, Jost Thöne Verlag
Volume I-II,
EUR 350.00
(incl. 7% VAT) plus shipping (price on request) Vol I-II
Contact:
Jost Thöne Verlag
Titiseestrasse 19
79853 Lenzkirch/Saig
Germany
+49 171 64 63 597
jost.thoene@jost-thoene-verlag.de
www.jost-thoene-verlag.de
Volume I

Bärbel Bellinghausen
Matthieu Besseling
Raffaello di Biagio
Alfred Binner
Denis Caban
Scott Cao
Pierre Chaubert
Alessandro Ciciliati
Ulrike Dederer
Sibylle Fehr-Borchardt
Cristiano Ferrazzi
Lorenzo Frignani
Thomas Goldfuss
Giorgio Grisales
Boris Haug
Haide Lin
Jay Ifshin
Il Hun Jeong
Lázló Lakatos
Giovanni Lazzaro
Günter H. Lobe
Jürgen Manthey
Igor Moroder
Gianni Norcia
Per S. Ovesen
Marco Imer Piccinotti
Luca Primon
Oliver Radke
Hyung Su Rhee
Romy Rode
Christian Sager
Wolfgang Schiele
Andrea Schudtz
Eduard Schwen
Franco Simeoni
Thomas Stöhr
Francesco Tarchi
Germain Trumpf
Thomas van der Heyd
Julia van der Waerden
Volume II

Gregg Alf
Elena Bardella
Jan Bartos
Paul Belin
Marcello Bellei
Jan Bobak
Yuri Buchagin
Roberto Cavagnoli
Agustin Clemente
Stefano Conia
Charles Coquet
Tony Echavidre
Frank Eickmeyer
Peter Erben
Kevin Gentges
Fabien Gram
Andreas Haensel
Arveen Iskandarian
Beate Kienitz
Konrad Kohlert
Felix Krafft
Marcin Krupa
Christophe Landon
Michael Ledfuss
Barbara Piccinotti
Peter Paul Prier
Till Riecke
Mattia Riva
Jurriaan van Roon
Lorenzo Rossi
Felix Scheit
Cornelius Schneider-Marfels
Saskia Schouten
Davide Sora
Claudio Testoni
Thorsten Theis
Francesco Toto
Günter Waldau
Hendrik Woldring